submit
Root & Star magazine strives to bring quality art and literature to children in the ephemeral magazine form. It hopes to inspire and be inspired by the whole child – the wise, the wild, the strange, and the sweet. It is a place for creative people to play and to share many of the complexities of their work and spirit with children.

We are looking to build a beautiful, meaningful magazine for children and for the people who read this magazine to children. We are looking for gorgeous, artful imagery that is not quaint and does not even necessarily seem to be geared toward specifically children on first glance. We are looking for writing that is kind, strange, powerful, exquisite, and sacred. (By sacred we do not mean religious, for we do not plan to reference any holiday or spiritual figure. We mean instead the sanctity of the everyday.) We do not shy away from diversity in all its forms (family, gender, race, etc.).
Please see this pinterest board to get a sense of our aesthetic.
Some models of work we love: All the World by Liz Garton Scanlon, Maira Kalman, Gyo Fujikawa, Bluebird by Lindsey Yankey, Zen Shorts by Jon Muth, the text of Arnold Lobel. The Nutcracker by Courtney Mandryk.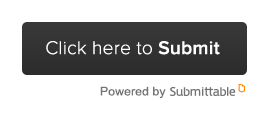 Here are our upcoming themes for 2017-2018:
Issue 12 November/December: LIGHT/DARK (deadline: August 1, 2017)
Issue 13 January/February: HIDDEN (deadline September 1, 2017)
Issue 14 March/April: FOSSILS (deadline October 1, 2017)
Issue 15 May/June: NOISE (deadline November 1, 2017)
Issue 16 July/August: ORANGE (deadline January 1, 2018)
Issue 17 September/October: CROWS (deadline February 1, 2018)
Issue 18 November/December: STONES (deadline April 1, 2018)
Contributors will receive two copies of the issue in which their work appears. We hope to someday pay more when funding permits, but in the meantime contributors can hopefully see the value of a wide readership with distribution in Whole Foods and Barnes & Noble, as well as the chance to connect to a great group of people.
Below are some things we regularly feature, and prompts for your imagination:
 HELLO/GOODBYE: two visual bookends that begin and end the magazine (inside front cover and inside back cover), and may or may not include the words 'hello' and 'goodbye.'
HOME PORTRAIT: A chance to talk about and draw or have drawn for you your table, rituals, what's inside your child's pockets, what's inside that painted box in your child's room, what flowers your child picked for you and in which vases you put them, etc.
Here are some visual inspirations of food portraits: (https://www.pinterest.com/mothdrawn/rs-home-portraits/)
ROOT & STAR FARM: This farm is wild. A chance to connect with nature, with the 'root' of Root & Star, but not in a didactic way; rather, from a child's wild curiosity. (What's inside that dark shed? What is that plant popping up in the middle of the sandbox? What do the feral cats do in the nighttime?) Do you live on a little bit or land or do you have a memory of land that you want to make work about? Do you have a garden or connection to a specific piece of nature that you would like to share.
MAKE: Do you have any ideas for activities that children will enjoy doing that we can include in the magazine? Nothing too crafty, but a little bit crafty is okay sometimes. Something that can help parents interact with their children, where they can work on something together. Sometimes parents need help thinking of things to do with their kids, but we also don't want the activity to seem too adult-directed. It can include the same spirit of childhood; not too didactic. (Tie a piece of string with your tongue. Make a paintbrush out of sticks and dog fur.) We are open to all ideas! Ideas connected loosely to the issue's themes are appreciated.
BEAST ROCKS APPLESAUCE: Isn't the world amazing? An earthly, more scientific exploration of an animal, vegetable, or mineral connected to the issue's theme.
VISUAL ENCYCLOPEDIA: a plot-free, visual exploration of whatever you want, from broken teddy bears to paper flowers to the memories of your own childhood categorized and archived in some visual way.  Some ideas of what we mean here: (https://www.pinterest.com/mothdrawn/visual-encyclopedia/)
FABLE: Would you be interested in receiving text from an old fable (or do you have one you love you'd like to suggest)? You could then make work inspired by the fable. "Illustration" is not really the word, because it is your style, your work, your take. It is a jumping-off point for your own making.
TRUE STORY: Do you have a story that is true and contains the poetry of this amazing world? The story of a girl who broke her arm and became fascinated with bones and so can name every bone in any animal? The story of a child who slept with her window open because a pigeon returned to nest in her sweater every night for years? Do you want to share a story like this that relates in some big or small way to the themes above? Or are you interested in receiving one of these stories and making visual work inspired by it?
EKPHRASTIC: A place to write something based off of an image we give to you as inspiration.
BODY: Are you interested in making up your own "yoga pose" that relates in some way big or small to the themes above? Child-Running-in-a-Circle pose. Being-Like-A-Fish-in-the-Wide-Ocean pose.  This is a chance for children to be in their bodies in the creative ways that they do.
STAR: Are you interested in making visual or literary work based off of a constellation/ stars/ things in the night?
ILLUSTRATED QUOTE: A place to choreograph image and text by incorporating an inspiring/intriguing quote into a visual format (for instance, take a Rumi quote about the ocean and glue the words into a seashell and photograph it).
ideas of what we mean here: https://www.pinterest.com/mothdrawn/illustrated-quotes/
WILD CARD: Anything else. Any other ideas you have. Any fun games or ways to convey the wild interactions we can have with this amazing world. We are open to any of your ideas!
We look forward to hearing from you!